Volkswagen dealership in Brunswick OH
Quality German engineering can be found right here in Northeast Ohio at Brunswick Volkswagen. When you go looking for that brand new or pre-owned vehicle we hope that you look no further than Volkswagen, and when it comes time to make your purchase you should know that we have the most passionate and reliable people right here at Brunswick Volkswagen. New to Volkswagen? No problem, our staff will be able to show you just how amazing Volkswagen vehicles are. We are ready to open up the world of Volkswagen to you.

In case you haven't figure it out yet, we take Volkswagen very seriously, so seriously in fact, that we always try to represent the entire line of new Volkswagen vehicles right here, on our lot. If a new Volkswagen isn't exactly your calling right now, then we are sure that we can interest you in one of our pre-owned vehicles, many of which are Volkswagen vehicles. Our sales staff is anything but pushy, so don't be afraid to come down to Brunswick Volkswagen and see what your options are.
Welcome to our Volkswagen dealership in Brunswick OH
Why Volkswagen? The real question is why would you drive anything else? Volkswagen vehicles are known for their reliability, their drive-ability, and, to be honest, they are just fun. What makes them so fun is their world renowned German engineering that ensures that every Volkswagen that comes off the line is a safe quality product. This is why we have chosen to represent them in Northeast Ohio at Brunswick Volkswagen. If it is a new car that is your heart's desire, regardless of whether you are leasing or buying, we believe it should be a Volkswagen, come down to Brunswick Volkswagen and find out why.
If pre-owned cars are more your thing, we can understand that, and in fact we have planned for it with our extensive catalog of certified pre-owned vehicles that we can put at your disposal, many of which are Volkswagen vehicles. Our pre-owned Volkswagen vehicles are nothing to snicker at, with quality Volkswagen engineering you can be sure that any of the cars that we sell here will be cruising the streets for many years to come. Schedule a test drive, talk to our sales staff, if you are looking for a car, new or pre-owned, then Brunswick Volkswagen is the place to look.
Get Service From The Best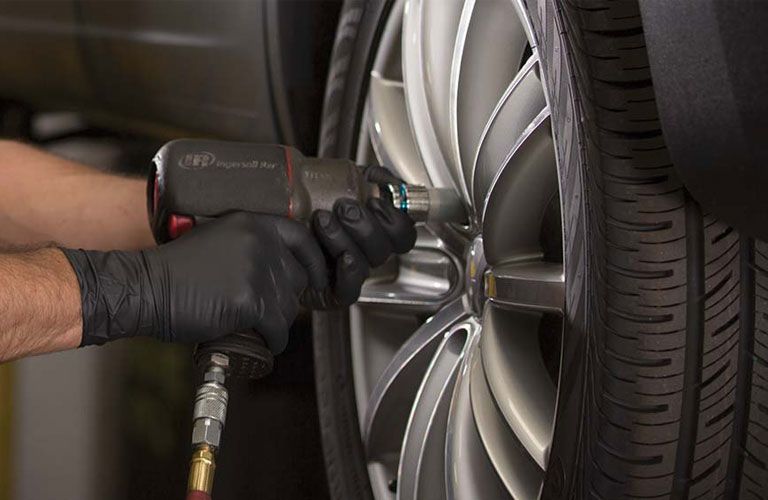 We do not like to think of ourselves as just a dealership, we are more than that. At Brunswick Volkswagen we are Volkswagen people who intend to care for your car long after your purchase. Didn't buy your Volkswagen from us? That's not a problem, that's just how much we love Volkswagen. If you need an oil change, a transmission flush, or even major engine work, we will be here to back you and your car up. Volkswagen are quality reliable vehicles, but things do happen, and when they do our service department shines, they will return your vehicle back to you better than you left it.
At Brunswick Volkswagen we stand behind Volkswagen, and because of that we believe that they pre-owned the right parts on your vehicle the first time they built it. That is why we only use manufacturer recommended parts. You and your vehicle deserve something better than junkyard trash or cheaply made after-market bargain bin parts. Your vehicle is only as reliable as its parts, which is why we only use the best. Our parts department keeps a massive inventory of Volkswagen parts, and if we don't have it we can get it. Need someone to install it? No problem, we do that too. Whatever Volkswagen needs you may have, come to Brunswick Volkswagen, and we will be able to give you the service that you deserve.
Welcome to our new website!
We have a strong and committed sales staff with many years of experience satisfying our customers' needs. Feel free to browse our inventory online, request more information about vehicles, set up a test drive or inquire about financing!
If you don't see what you are looking for, click on CarFinder, fill out the form, and we will let you know when vehicles arrive that match your search! Or if you would rather discuss your options with our friendly sales staff, click on Directions for interactive driving directions and other contact information. We look forward to serving you!